Activities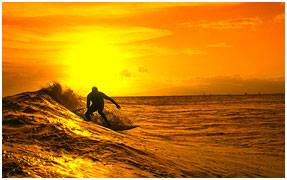 The Maldives is almost all sea. The weather is warm, and sea temperatures are perfect. And most importantly, the surf is always up. There are two main surfing areas in the Maldives: The North Male Atoll (season: April-October), and the Outer Atolls (season: Feb-Apr, Sep-Nov). We can take you to some of the most well known surfing spots in the country. The breaks of North Male' Atoll offer a mix of rights and lefts for both the recreational and the high performance surfer, averaging 3-8ft and featuring some long point breaks as well as some hollower reefs. The breaks of the Outer Atolls are rarely surfed, and this zone is fickle, with the right winds occurring only in 2 narrow windows generally from Feb-Apr and Sep-Nov. The surf in the Outer Atolls is usually a few feet bigger than the North Male Atoll.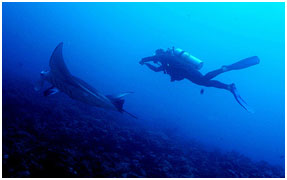 The Maldives is home to one of the world's most beautiful marine life including colourful coral formation, mantarays, sharks, turtles, multi-hued underwater landscapes a host of marine creatures. And the perfect way to witness this beauty is to plunge into the warm blue waters. Dive sites in the Maldives are widely scattered. While resort base clients only have access to a limited number of good diving spots; a far greater number can be reached on a liveaboard safari yacht and this is definitely the best way to explore the underwater life of Maldives.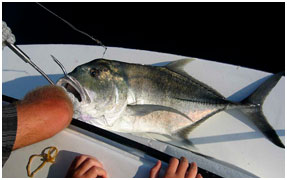 Fancy catching a 245 kg blue marlin or a 120 kg yellow fin tuna. You might just get luck in the Maldives, because there are a lot of fish waiting to be caught. Big Game fishing in the Maldivian waters is a truly unforgettable experience. The islands of the Maldives form a ridge which shelves steeply to the depths of the Indian Ocean, making it one of the richest marine ecosystem in the world, with plenty of sea life. Fishing is dictated by the two main monsoons - the South West Monsoon and the North East Monsoon. The varying temperature affects underwater currents and consequently the movements of fish. But we will make sure that you will always catch one, and if you don't there will be plenty of tales to tell about the one that got away.